RESOLVED: Globus login issues
UPDATE - 1pm RESOLVED: This issue is resolved. Thanks for your patience.
This issue occurred, because CAS was unable to load the Service Provider information from InCommon metadata. After manually creating metadata for these two services, authentication is working as expected.
---
We are currently experiencing issues with Central Authentication Service logins on Globus. We are working with ITS to resolve the issue as quickly as possible.
In the meantime, if you have a Globus ID, you can use that to login to the service, as shown in the image below: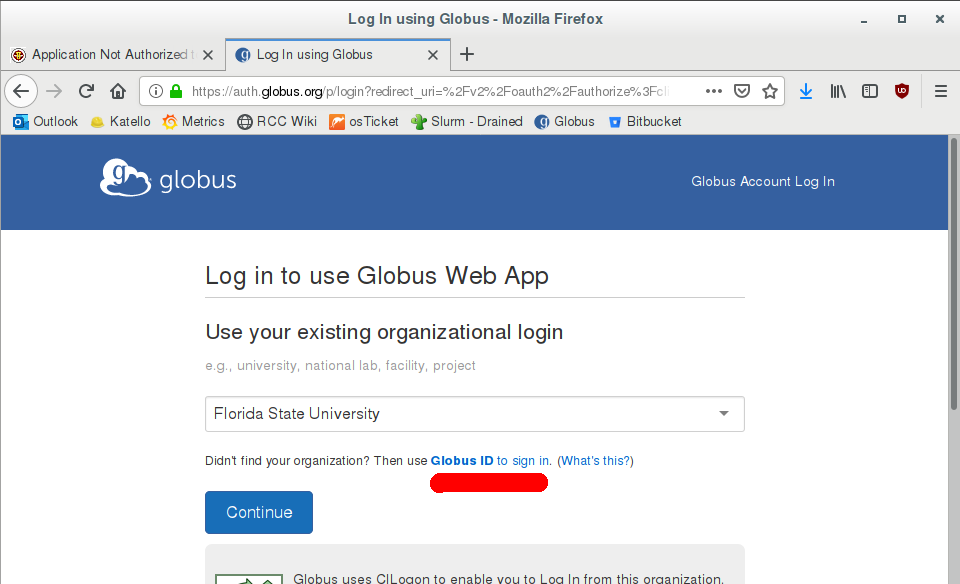 We will update this notice when the issue is resolved (hopefully quickly!)